Here Is What Our Clients Have to Say About Us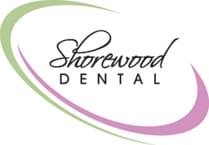 "Being a new practice in the community, it was essential to have excellent staffing available to us during our doctors maternity leave. Erin provided our practice with skilled doctors that had fantastic chairside manners. Our patients were very satisfied. Dental Express also provided us additional hygienists on very short notice. Erin really knows what a quality dental practice needs. No other staffing agency compares!"
Sarah Krutke-Kleist
Shorewood Dental

"Dental Express has been so helpful to my busy group practice. With a large staff comes frequent missed work days, and Erinn has been able to staff me with very competent and professional people whenever I needed help. I would rank her staffing agency as an essential component for any dental practice."
Dr. Mark Mueller
Deer Creek Dental Clinic, Tomah, WI

"Responsive, reliable, expedient. As a large provider of dental care, Midwest Dental relies on Dental Express to cover not only long-term needs, such as leaves of absence, but also for immediate or next-day staffing needs. I have had a great response when seeking coverage with very little notice! When I have very little time to find staffing, Dental Express is there to assist me in a responsive way; whether I need an experienced assistant or hygienist, Midwest Dental can count on DE!"
Betsy Siegel, Regional Director
Midwest Dental & Mountain Dental Support Center

"Erinn, I wanted to thank you for all you've done for us here at Bender, Kind and Stafford Dental Office and tell you how thrilled we are with your company!

I wish I could remember just exactly who referred us to your service, as I would thank them profusely. It's such a burden off our shoulders to know that we can call you at a moment's notice and you'll have a dental hygienist at our beck and call. Not only does it provide us with a hygienist to fill our patients's schedule but it's always a great hygienist! It surely shows how much time and energy you put into screening your potential candidates, because their attitudes, personality and work ethic are all top notch, and that is greatly appreciated by all! The two hygienists that came to help us both had years of experience, great attitudes, conversed with our patients as though they'd been here with us for years, and fit right in with the rest of our staff. We couldn't be more pleased with them!

We will be a lifetime customer of yours and again thank you for helping us with staffing concerns. We appreciate all you do for us!"
Michelle Hacht, Office Manager
Bender, Kind and Stafford Dental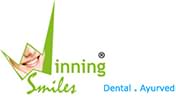 "Dental Express is very prompt, holds themselves with high integrity, and is dedicated to a high standard of care in dentistry. It is a great benefit to be able to utilize their team members for a busy day's schedule and fill in when our team members take vacations. They look out for the best interest of the business."
Lori Erickson, Practice Management
Winning Smiles Dentistry

"Dental Express is da' BOMB dude! They totally rock, ya' know! I would so recommend you use them! They is awesome! Okay, let me translate:

We have been very happy with the services offered by Erinn Brandau and Dental Express. Whether someone is out sick or we need to cover for a vacation, Erinn finds us a great match to meet our employment needs.

What I like about Dental Express is Erinn takes the time to get to know our office so when we have a need she can find just the right fit for our team. She even takes the time to meet every potential candidate in person and it shows in the results."
Dr. Robb Warren
Warren Family Dentistry, Madison, WI

"Extremely responsive, very valuable and trustworthy, highly ethical, dependable, honest, I benefit from Dental Express because of her effectiveness and reliability in getting me temps when I need one fast, so as not to interrupt our patient care. Erinn at Dental Express is my first contact, when I need a reliable temp, fast. I have found Erinn to express a high level of commitment in screening her temps to make sure they are all highly ethical and very professional. They consistently promote and support the high quality of care we deliver for our patients."
Sue Thomforde, Business Office Manager
Midwest Dental & Mountain Dental Support Center

"It's been very easy and enjoyable to work with Erinn at Dental Express. She is very accommodating."
Jodi, HR Specialist
Midwest Dental
"We have a hygiene based practice in a small clinic in Rome, Wisconsin. This is a non-aggressive office treating many golden agers. These people are gracious but not too mobile, they have invested over the years in good dental health and are trying to preserve it. As it turns out your agency is the most important thing for us now. THANK YOU!"
"We use Dental Express Staffing because they are quick and efficient to help our office find a temp when needed. Their staff are prompt, friendly and helpful around our office. They are great with our patients and fit right in."
Dr. Jeff Putney D.D.S.
West Allis, WI
"Responsive, Friendly, Persistent

They have helped us cover vacations and maternity leaves, and they try to be aware of our unique needs. They are the best dental staffing agency I have worked with in Rochester!"
Deborah Knaup, DDS, MS
Rochester, MN
"We have used Dental Express in the past year to fill in for illness and vacations. Most times the need was for immediate service which Erinn was quickly able to accommodate. Our hygiene staff also runs on an accelerated schedule which was accommodated successfully. Dental Express has been highly responsive to our dental needs and has been an important resource in times of need."
Steven L. Weber, D.D.S.
Weber Dentistry, Appleton, WI
"I would highly recommend Dental Express
Our office has been utilizing Dental Express staffing for a few years now and we feel very fortunate to have this service available. Erinn is very professional, efficient and a pleasure to work with. Quite often we require her services with a last minute notice and at times may have to call her very early in the morning, later in the evening or even on a weekend to request coverage and she is always eager to help. Erinn takes the time to follow up with us for feedback on the coverage she has provided and is anxious to please. I would highly recommend Dental Express for their excellent service."
Rosanne
Thor Anderson Dental, Stoughton, WI
"We were in a pinch and needed a DDS fast for a school project. Erinn came through with great staff and was able to work with our staff. The DDS even gave an interview for a TV crew that came out. Thanks Erinn!"
Rodney Holum
Kids First Mobile Dentistry
"We have used Erinn's services both on very short notice and with advanced planning. She always works hard to accommodate us as soon as we call Her dental assistants have always been prompt, efficient, and a great fit for our practice. —Best of all, a day's production is not compromised because of staff shortage We highly recommend Dental Express!"
Dr. David Amundson
Onalaska, WI
"Always ready, quality, dependable… simplify…personal care, dependable."
Fred Jaeger, DDS
Hilldale Dental, Madison, WI
"Last winter, I had an assistant begin a 3 month pregnancy leave of absence starting in November. This would have left me short a critical team member during the end-of-the-year rush. We heard about Dental Express and contacted Erinn. She was quick to learn and caught on rapidly to complex procedures as well as my personal quirks. She displayed enthusiasm for dentistry and was very supportive of the office. She was prompt, courteous to our guests and well-liked by our team. I WILL enlist her services in the future. Worth every cent."
Dr. Jon W Feist
Feist Dental, Onalaska, WI
"Efficient, Capable, Professional. Helps our practice out in a pinch and keeps us running smoothly. No lost production. No rescheduling of pts. Keep up the great service!"
Dr. Gregg Leonardson
Leonardson Dental, Eau Claire, WI
"Prompt; Professional and Accommodating. They are a LifeSaver for a full day's schedule 🙂 I don't have to reschedule patients at the last minute; No loss of income and no unhappy pts. Wonderful services and team 🙂"
Dr. Todd Johnson
Johnson Dental, La Crosse, WI
"Pregnancies made staffing difficult this year. The help you sent to us allowed our office to run smoothly. Thank you! I would highly recommend your service to other dentists with short term staffing problems. Thanks again."
Dr. Mike Colvin
Colvin Dental, Onalaska, WI